---
Sestiere Sant'Emidio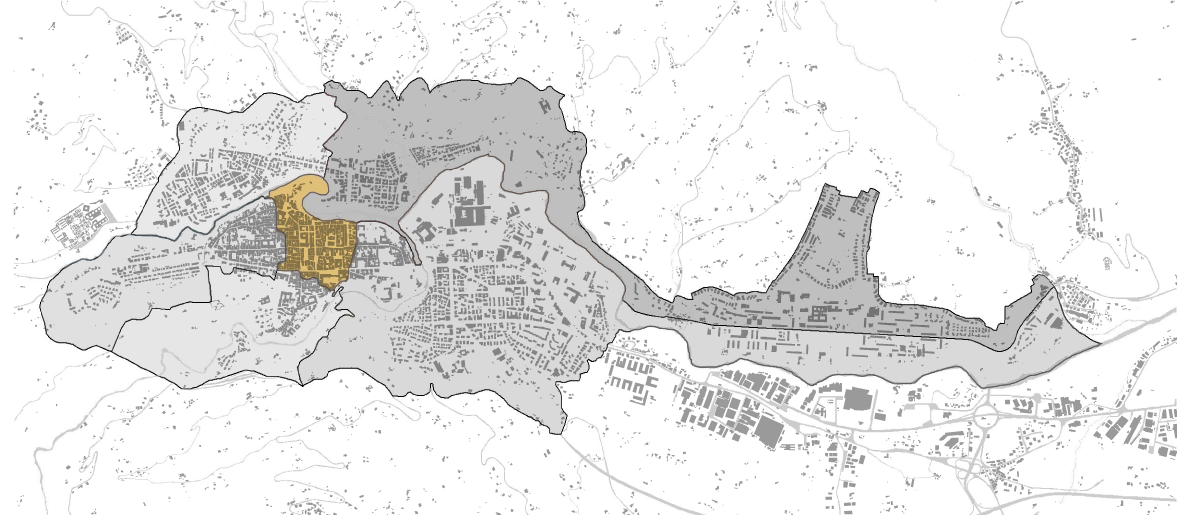 The district of SANT'EMIDIO is located in downtown Ascoli, in the historical center of the city, including the famous Piazza del Popolo and Piazza Arringo. Its colours are red and green
We are in the main downtown of the city, along the two famous squares of Piazza Arringo and Piazza del Popolo, famous all over the world for its 6 century arches and the gothic church of Saint Francis, begun in 1215 when Saint Francis himself reached the city of Ascoli. Close to the church you'll find the beautiful Cloister, home of a famous ancient farm market and not far from the ancient tower of Palazzo Merli, the Saint Augustine façade and the elegant Malaspina and Bonaparte buildings.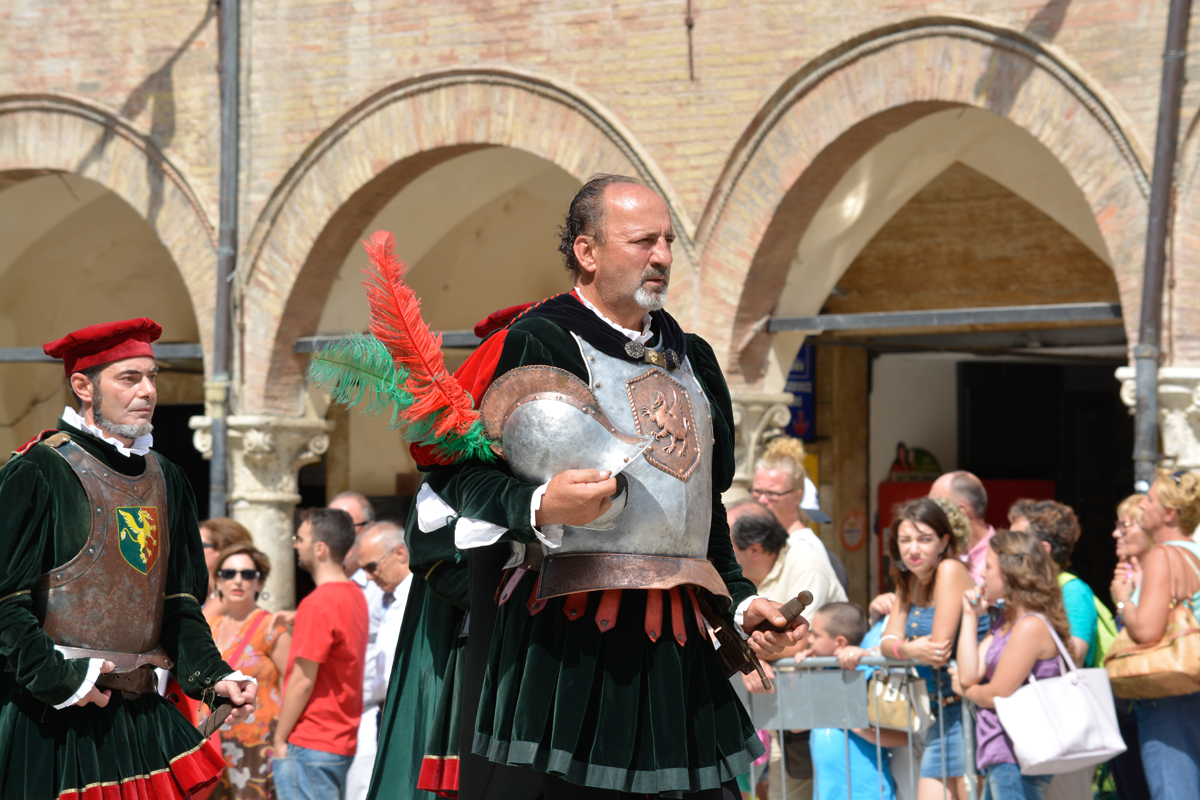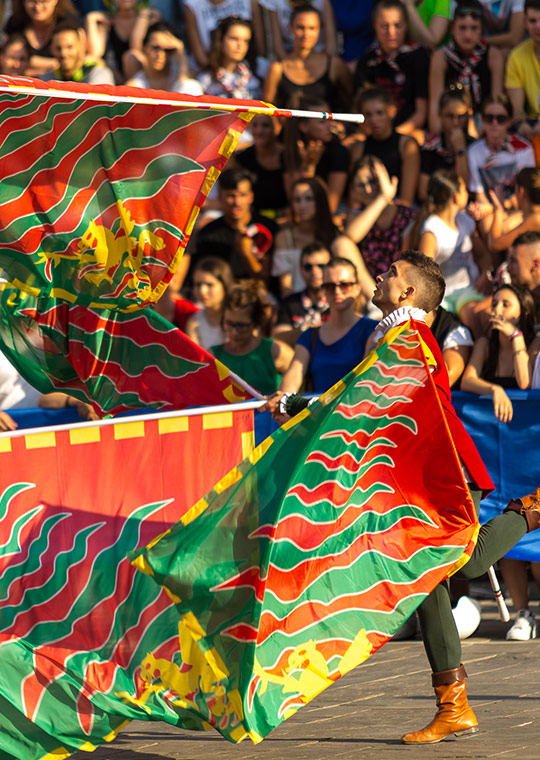 There is a honour code that every musician of Sant'Emidio has to respect and it's defined as CURA, an acronym of: 
Collaboration (Collaborazione) among the members of the group and also collaboration with the city of Ascoli, for the organization of events and activities, bringing a collaborative spirit and ideas!
Humility (Umiltà)– as the main stone for future success, being ready to do your best as a member of the district.
Respect (Rispetto) for the elder: those who make decision and have a famous and important history for the disctrict deserve respect. Respect for the material (customs, flags and more) that the district offers, because it's been obtained by the efforts of volunteers of the sestiere.
Membership (Appartenenza). Don't' miss any local appointment and live the district at your best.
More information about Sestiere of Sant' Emidio
---
address:
Rua Degli Sgariglia n° 7 
63100 Ascoli Piceno
Enjoy and live the medieval atmosphere of the Quintana!
Visit Ascoli and enjoy the extraordinary horse races in July and August.
Click here to buy your tickets
Do you need more information?
Do not hesitate to call us at (+39) 0736.298223
or at (+39) 0736.261165
You can also email us:
contact us
Accessible and sustainable tourism: welcome and advanced communication for th tourist
---

Project made with the contribution of Mibact, according to D.M. December 13th, 2010