---
Sestiere Porta Tufilla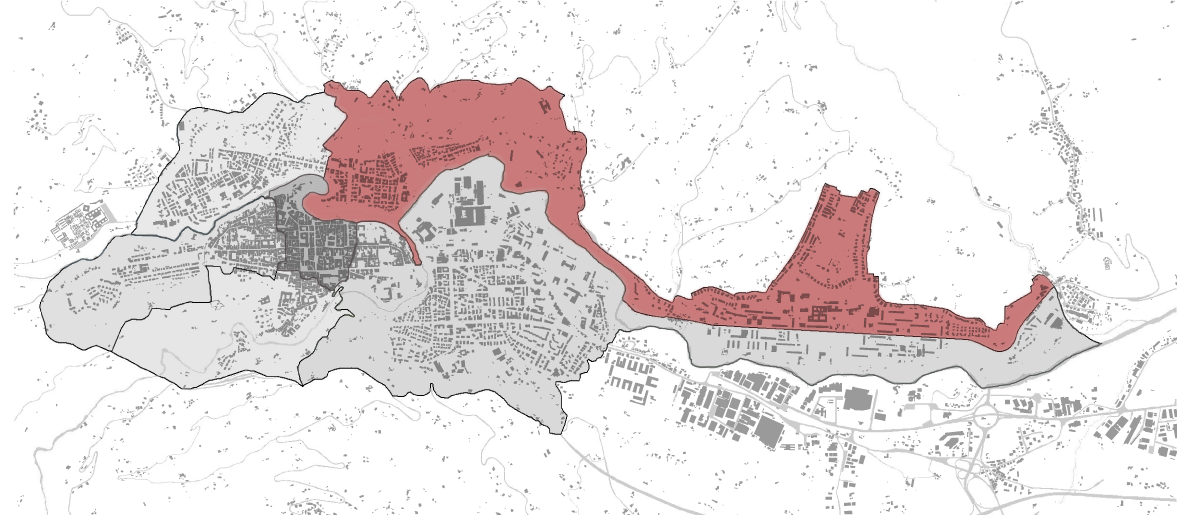 The PORTA TUFILLA district is located in the north eastern side of the city, just behind the Tufilla Bridge. Its colours are black and red
The district of Porta Tufilla is represented by the 16th century bridge projected by Camillo Merli and built to replace the previous one. According to historical information, the first bridge was actually built in 1097. It was the oldest bridge in town and it was named Tufilla Bridge (made of Tufo) and it was used during the middle age to protect the city. Close to the bridge you'll find the Santa Maria Intervineas church (with a beautiful effigy of the Vergin). You will also find the Sant'Antonio Abate church, the Sant'Emidio Temple, and caves, facing the very ancient oratory of Sant'Ilario where one of the first local hospitals were built. Here you will also find the ancient roman bridge of Sant'Antonio.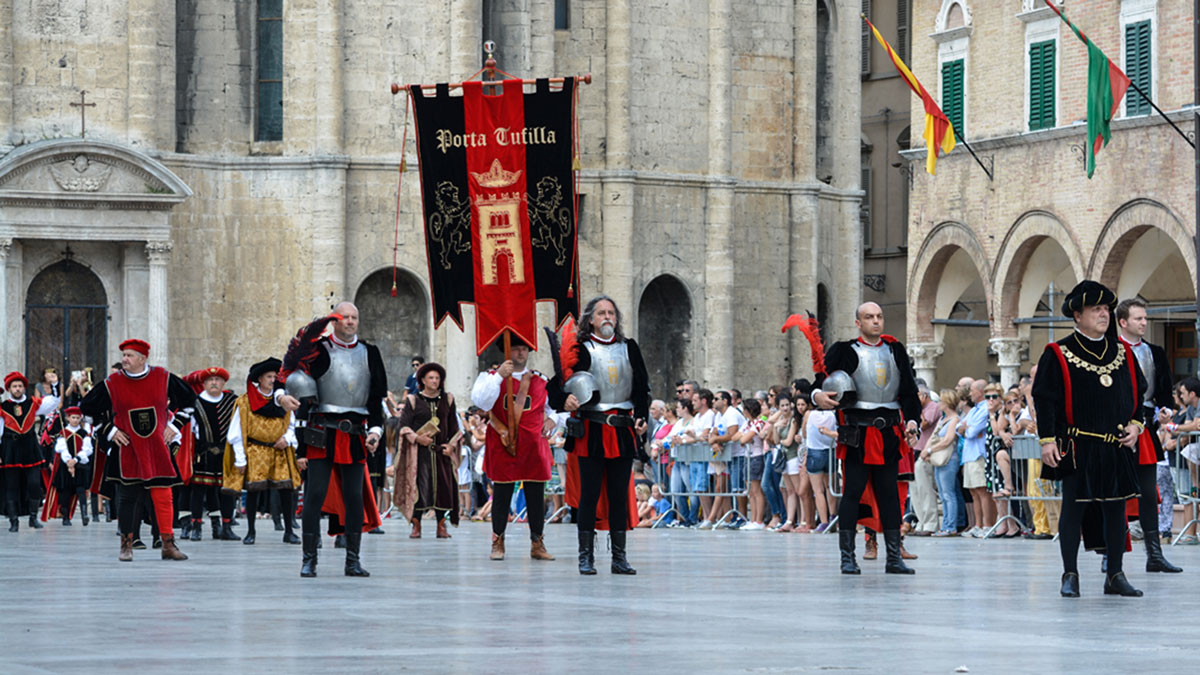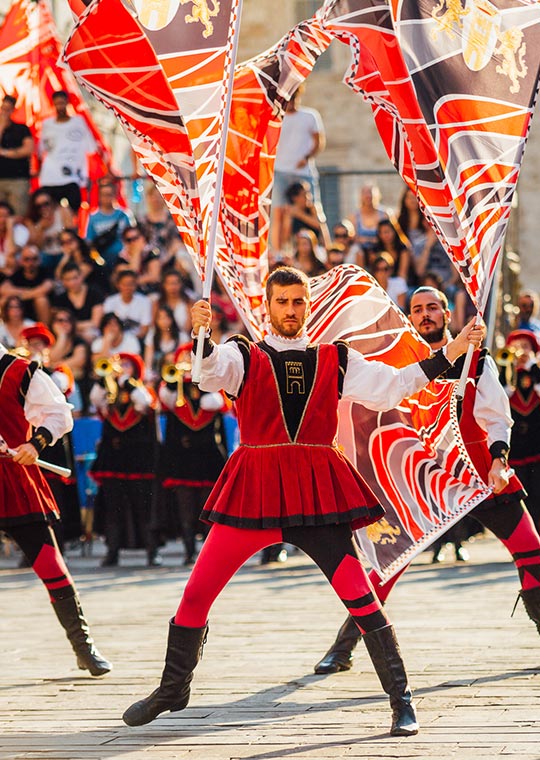 The Flag Waiver and musicians' team is the most important soul of the district, being a very important reality which work all year round the exhibit at its best during the local competition of July
Being a flag waiver and a musician also means to be the first fan of the knight who will represent the district and the Porta Tufilla "Cavaliere" is Massimo Gubbini, – named the Gladiator – which has been racing for the team since 2008, winning 5 Palios out of 9 victories of Porta Tufilla. He will always be reminded as the man who brought the Palio back to the sestiere of Porta Tufilla on a back to back occasion in 2008 and also in 2009 and 2012.
More information about Sestiere of Porta Tufilla
---
email:
info@portatufilla.it
address:
Via Giovanni Amadio n° 11
63100 Ascoli Piceno
Enjoy and live the medieval atmosphere of the Quintana!
Visit Ascoli and enjoy the extraordinary horse races in July and August.
Click here to buy your tickets
Do you need more information?
Do not hesitate to call us at (+39) 0736.298223
or at (+39) 0736.261165
You can also email us:
contact us
Accessibile and sustainable tourism: welcome and advanced communication for the tourist
---

Project made with the contribution of Mibact, according to D.M. December 13th, 2010