---
Sestiere Porta Solestà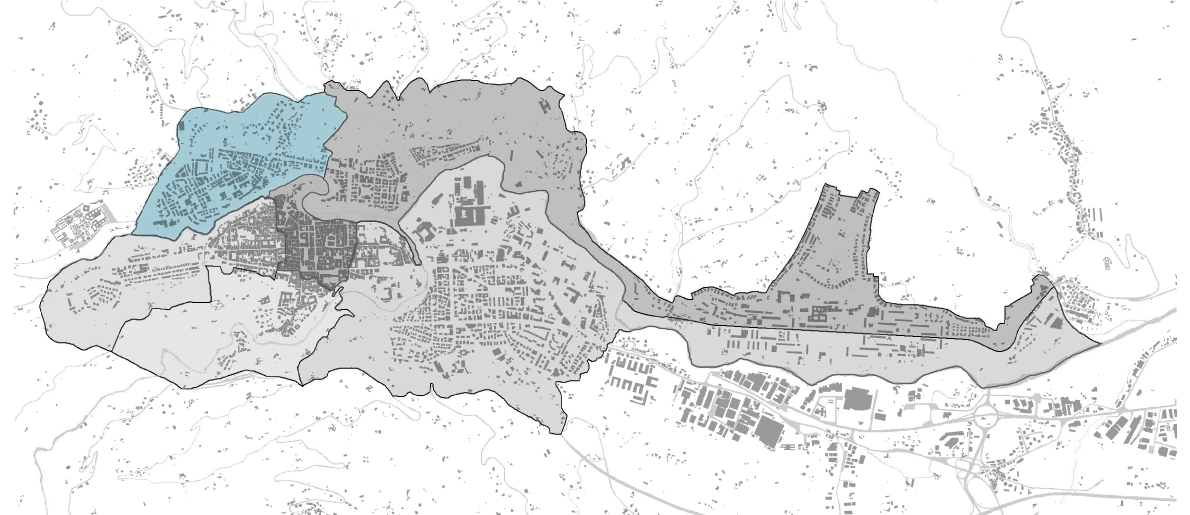 The PORTA SOLESTA' district is located in an ancient roman district. The main attractions are represented by Tempietto di Sant'Emidio Rosso, the elegant 6th century wash-house and the Convent of Saint Serafino. Its colours are blue and yellow
The roman Augustan Bridge, also known as the Porta Cappuccina Bridge, dates back to the I century BC and it's one of the most important roman bridges on earth for amplitude of light (22 meters). It was used to connect the city to the northern part of the region. The entrance door to the district, built in the 13th century, was used to protect the city from attacks during ancient wars. The architecture is simple and clear, since the door is composed of a single big arch made of travertine.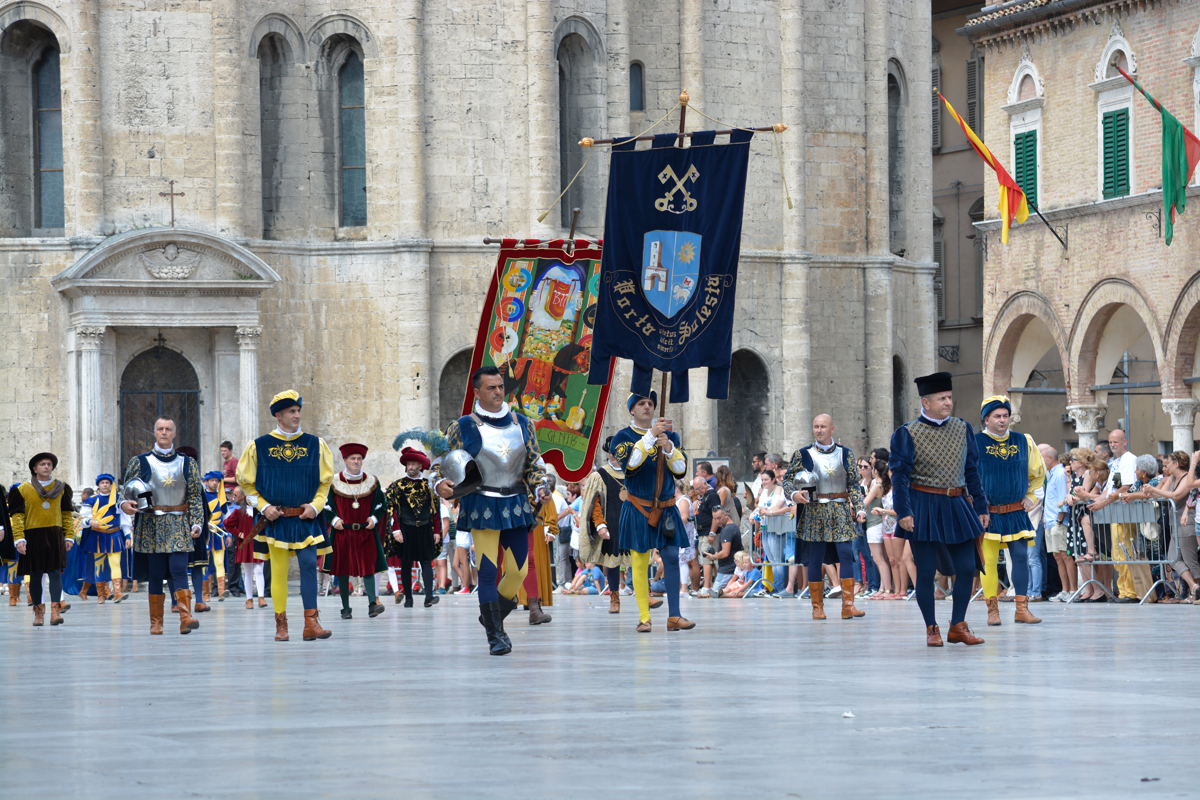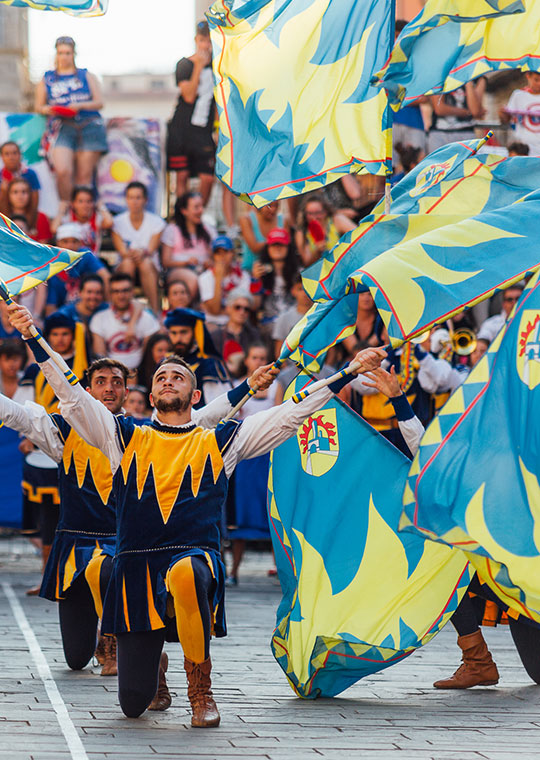 The Flag Waiver' and musician team is a very important component of the district of Porta Solestà
Passion, abnegation and know-how have been the main reasons of the many successes and victories obtained by this group during the local July competitions. Indeed, the musician team has won 8 out of 12 editions while the flag waivers' team has won 19 out of 27 competitions. This organization, passion and membership to the historical Quintana di Ascoli and to the Sestiere of Porta Solesta has made this group a homogeneous reality composed of persons who really feel their love to the district.
More information about Sestiere of Porta Solestà
---
address:
Via De Berardinis n° 2
63100 Ascoli Piceno
Enjoy and live the medieval atmosphere of the Quintana!
Visit Ascoli and enjoy the extraordinary horse races in July and August.
Click here to buy your tickets
Do you need more information?
Do not hesitate to call us at (+39) 0736.298223
or at (+39) 0736.261165
You can also email us:
contact us
Accessible and sustainable tourism: welcome and advanced communication for the tourist
---

Project made with the contribution of Mibact, according to D.M. December 13th, 2010