---
Sestiere Porta Romana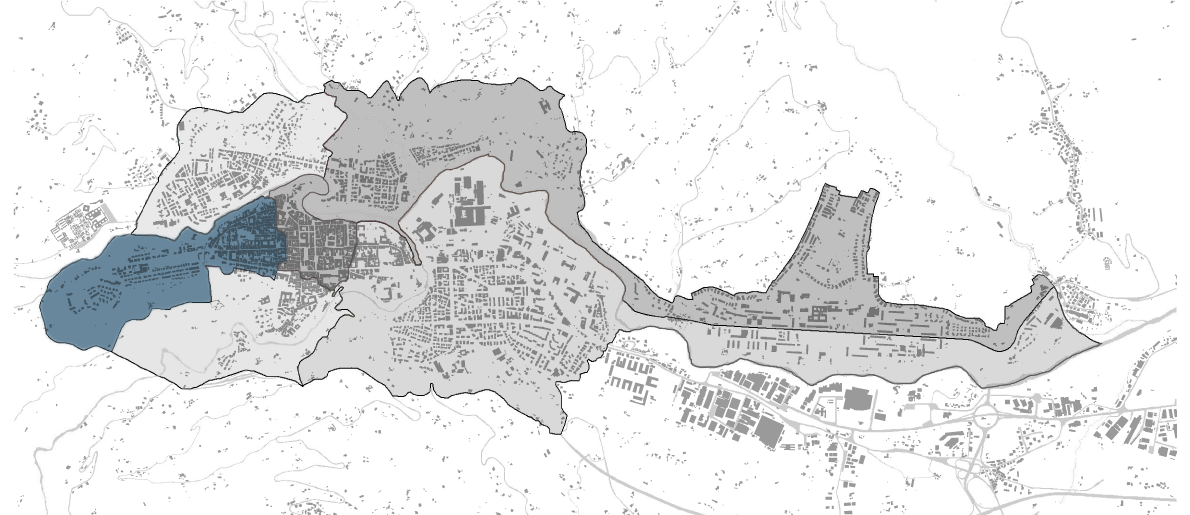 The PORTA ROMANA district is located in one of the most important medieval areas of the city, with beautiful houses, towers and gardens that design a armonious path of lights and shadows. Its colours are red and blue 
Porta Romana is one of the six districts of the city of Ascoli, according to the ancient division of the city which was restored just before the re-discovery of the ancient Quintana competition. The district – whose symbol is the mythological figure of the Unicorn – is represented by the Porta Gemina, an ancient door dating back to the I century BC which was used as the entrance gate to the city for those who came from the west coast (Rome) along the ancient Salt Road. Here you will find the famous Longobardi Palace and the Ercolani Tower, one of the best conserved examples of house/tower which were typical of Ascoli Piceno. Every activitiy within the district is regulated by a Committee which is elected by locals registered in the district and which is re-elected every 4 years. The committee is composed of 13 advisors who select the "commander in chief" of the District.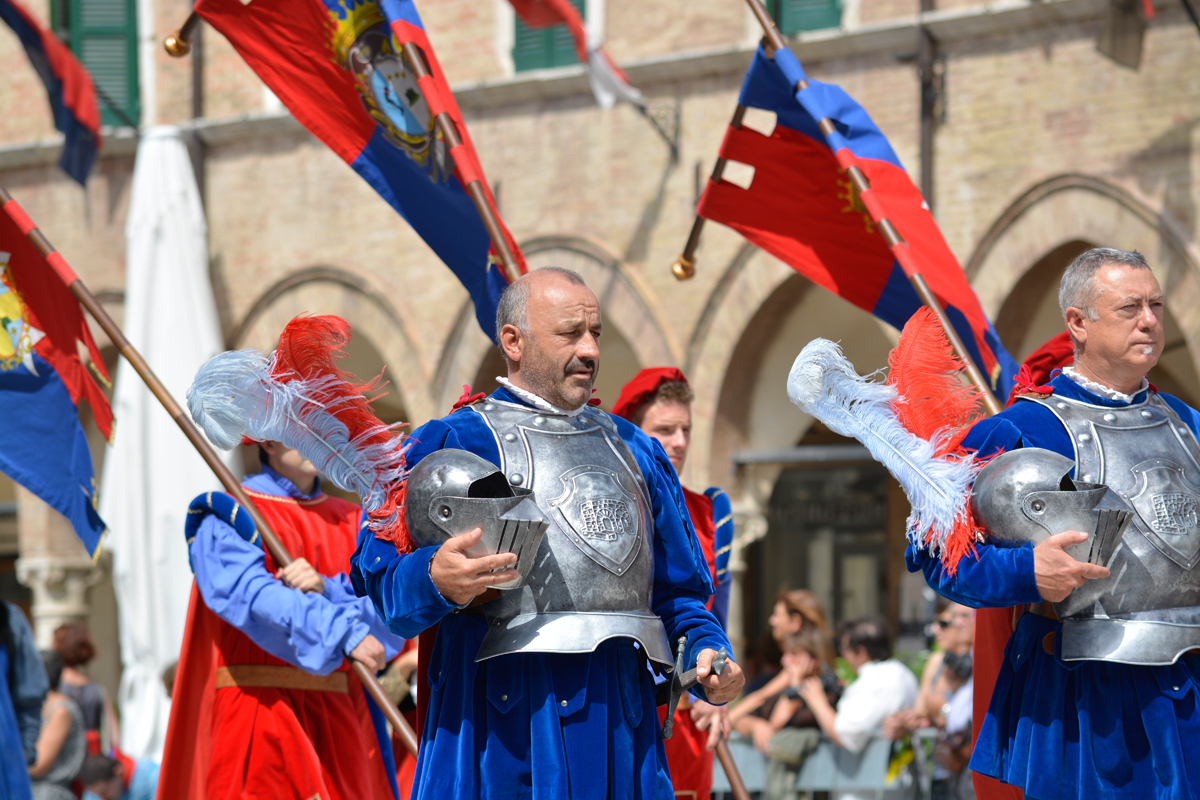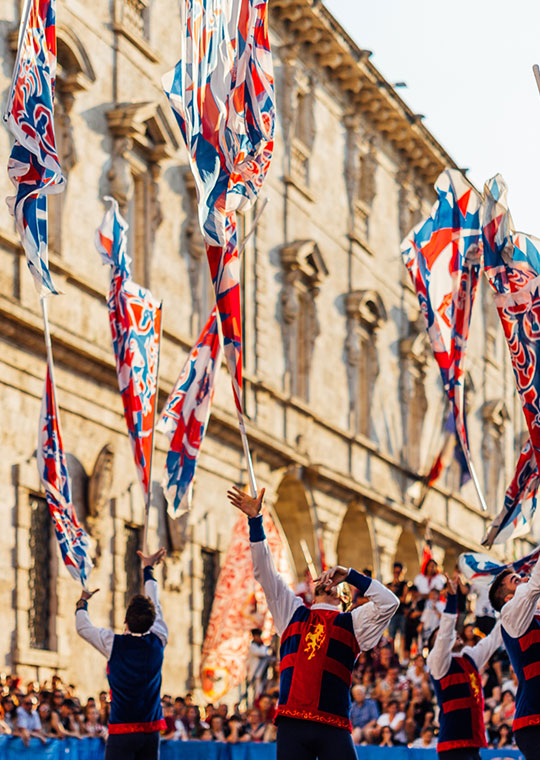 The flag waiver and musicians' team of Porta Romana is famous all over the country
Being a very active component of the district, the Porta Romana Flag Waiver and musicians' team is one of the greatest in Italy (they won the italian championship in 2014) and it's one of the most competitive during the local Ascoli Piceno competition (4 victories over the last 5 years) which takes place every year during the first weekend of July. The group also has a flag waiver school where children learn how to waive flags or play drums and "chiarine". Together with other members of the district (ladies, nobles, warriors) the group also travels for exhibits and historic representations all around the country. As far as the main horse race is concerned, most of the victories of this Sestiere have been obtained by the Cavaliere Emanuele Capriotti, known as "King Emanuele". This knight, who was born and raised in the neighbourhood of Ascoli Piceno in the small village of Castignano, won 8 out of 15 horse races he ran during his career.
More information about the Sestiere of Porta Romana
---
address:
Viale Treviri n° 2
63100 Ascoli Piceno
Enjoy and live the medieval atmosphere of the Quintana!
Visit Ascoli and enjoy the extraordinary horse races in July and August.
Click here to buy your tickets
Do you need more information?
Do not hesitate to call us at (+39) 0736.298223
or at (+39) 0736.261165
You can also email us:
contact us
Accesible and sustainable tourism: welcome and advanced communication for the tourist
---

Project made with the contribution of Mibact, according to D.M. December 13th,  2010