---
Sestiere Piazzarola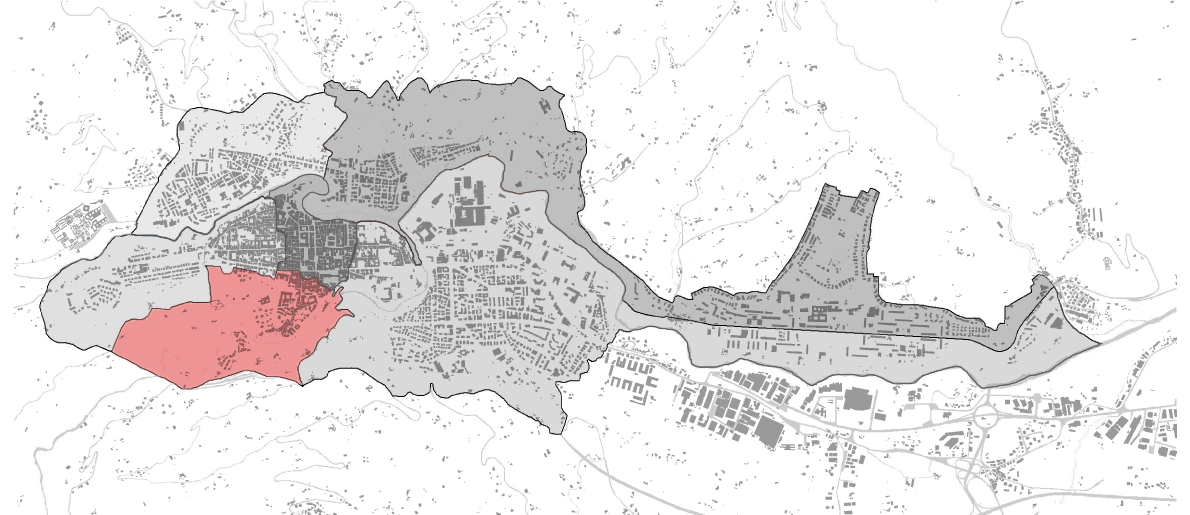 The PIAZZAROLA district is located in the upper part of the city of Ascoli Piceno, just under the Annunziata hill. Its colours are white and red 
In the beautiful Piazzarola district you'll find the Pia Fortress, the Sant'Angelo Magno Church and the ancient paper mill projected and designed by Cola d'Amatrice. The term Piazzarola comes from Plateola (small square) and it's referred to the one that was once located in front of the church of Sant'Angelo Minore before being destroyed on July 11th, 1256 upon the command of Allessandro IV. This district was created thanks to the efforts of Master Flaiani, a very important man who also used to be the Consul of this Sestiere. The symbol of La Piazzarola is represented by a black eagle located in the middle of a red & white shield.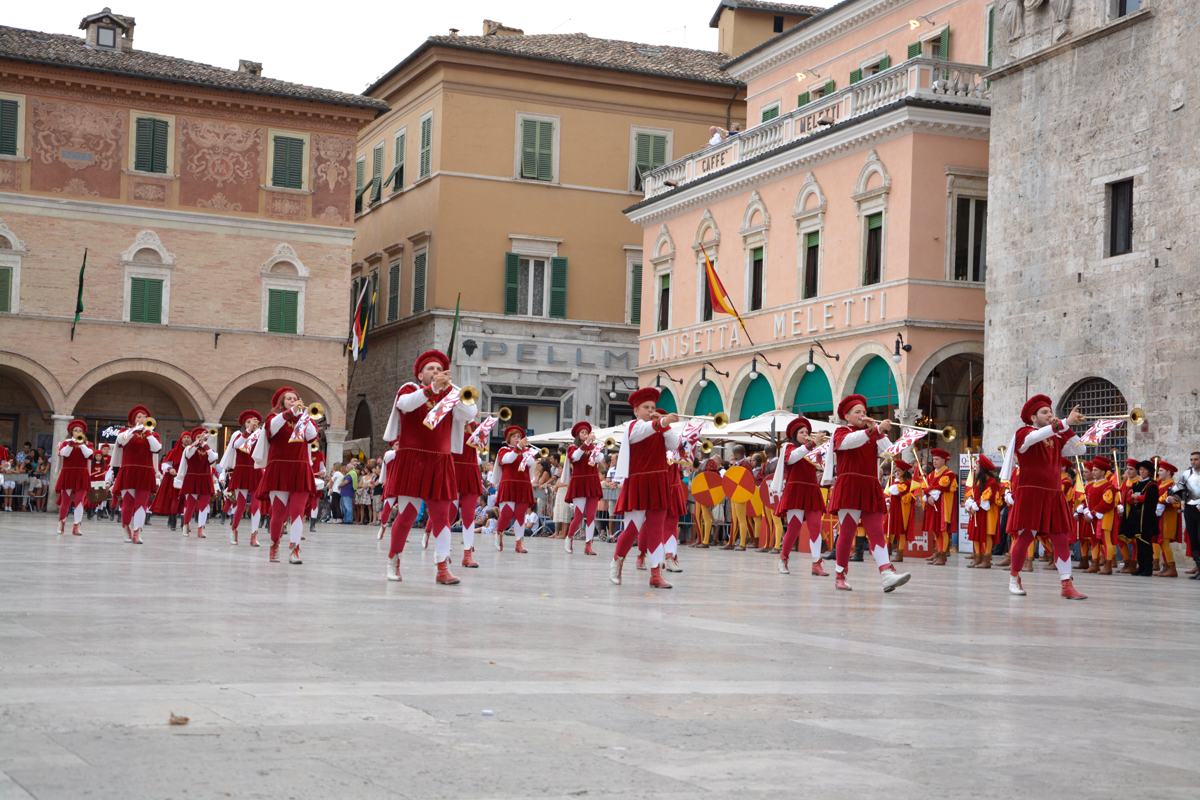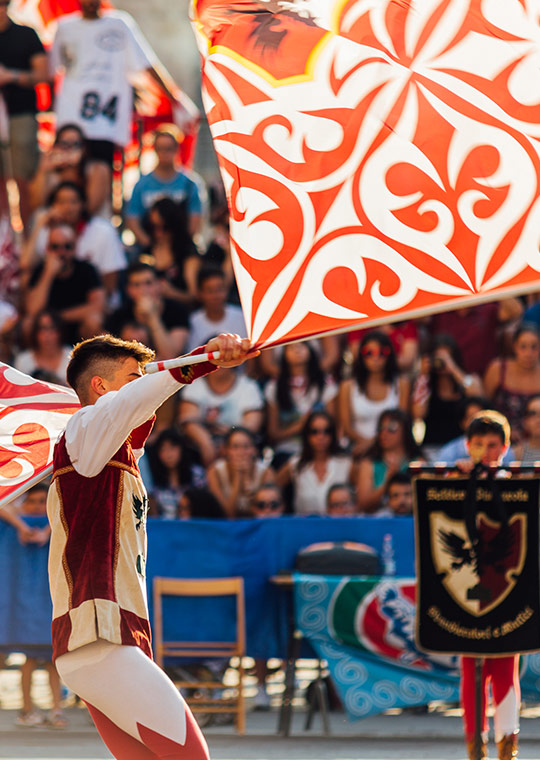 The flag waiver history of this district derives from the military codes referred to the use of the flag
Flagwaivers exhibit every year during the local flagwaiver competition of Ascoli Piceno on the first weekend of July in the main Piazza Arringo Square. The exhibitions made with the flag consist of choreographic excercises that reproduce some stages of the battle, but today they are performed with the flag rather than than war weapons. The flag waivers' style derives from the ancient Ascoli Piceno tradition, as demonstrated by the famous "bomb exercise", which highlights the ability of the flag waiver to launch the flag as high as possible resuming it without making it fall to the ground. Traditionally, flags were crafted with wooden poles and lead at the base, while the canvas were painted by each flag waiver. Today carbon rods and microfiber canvas have replaced the old flags in order to satisfy the requests made by the FISB – The Italian Flagship Federation.
More information about Sestiere Piazzarola
---
address:
Via Sant'Angelo Magno n° 4
63100 Ascoli Piceno
Enjoy and live the medieval atmosphere of the Quintana!
Visit Ascoli and enjoy the extraordinary horse races in July and August.
Click here to buy your tickets
Do you need more information?
Do not hesitate to call us at (+39) 0736.298223
or at (+39) 0736.261165
You can also email us:
contact us
Accessible and susteinable tourism: welcome and advanced communication for the tourist
---

Project made with the contribution of Mibact, according to D.M. December 13th, 2010