The Sestieri of Ascoli Piceno
The Piazzarola District is located in the upper part of the city, around the square it gets the name from. In this area there are the famous Fortezza Pia, where you can have a spectacular view of the city, and the "Cartiera Papale", the Pope Paper Mill. Porta Maggiore is on the east side of the city, where the 2 local rivers of Castellano and Tronto meet. The Cecco Bridge – which the legend wants to be built in one night by the poet and astrologist Francesc o Stabili (Cecco d'Ascoli) with the help of the evil – is one of the most fascinating buildings of Ascoli. Porta Romana is on the west side of the city and it's crossed by the ancient Roman Salt Road which still brings to Rome. The symbol of the district is a 2 arches gate, name Gemina and which dates back to the 1 century B.C.. Close to this arch you will also find an ancient Roman Theater. Porta Solestà is located on the northern part of the city, behind the inner downtown walls. This is a very beautiful district which used to be inhabited 2000 years ago. Porta Tufilla gets its name from the Tufo huge Building which was built to protect the city. Here you will find the "Tempietto di S' Emidio alle Grotte" which used to preserve the remains of S. Emidio. The district of Sant'Emidio is the one located in downtown Ascoli and it's characterized by elegant buildings, medieval monuments and many beautiful churches.
Discover the Sestieri of Ascoli Piceno: statistics, curiosities and references in the dedicated tabs taht can be consulted below.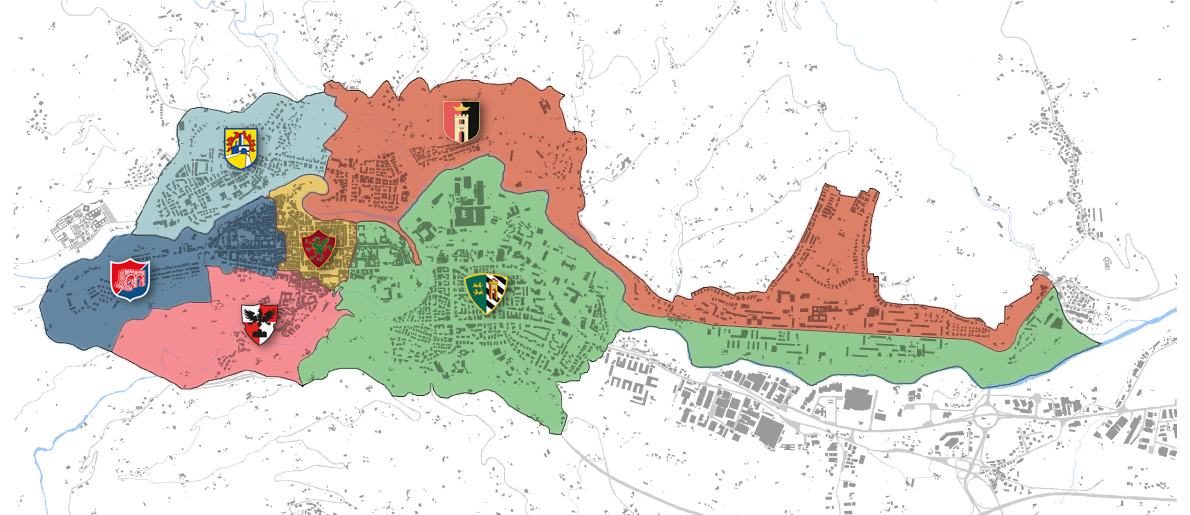 Enjoy and live the medieval atmosphere of the Quintana!
Visit Ascoli and enjoy the extraordinary horse races in July and August.
Click here to buy your tickets
Do you need more information?
Do not hesitate to call us at (+39) 0736.298223
or at (+39) 0736.261165
You can also email us:
contact us
Accesible and sustainable tourism: welcome and advanced communication for the tourist
---

Prooject made with the contribution of Mibact, according to D.M. December 13th, 2010